Restoring Yoga Retreat Near Malaga
Tags:
---
At Breathe Unity we firmly believe in wellbeing as well as sports and fitness, so we're proud to share details about a restoring Yoga retreat near Malaga. In this beautiful setting in southern Spain you will have the chance to relax and reconnect with yourself over five blissful days. You will indulge in Sivananda, Ashtanga and Aeroyoga whilst enjoying delicious, local and organic food – and, most importantly, return home feeling balanced and recharged.
Below the retreat is described by its wonderful hosts and teachers.
YOGA RETREAT IN MALAGA, SPAIN
Our Yoga retreat is situated by the Guadalhorce River National Park on the outskirts of Malaga. It is close to the village of Cartama, but immersed in stunning countryside and boasting extensive facilities. With private access to the beautiful Guadalhorce river, a well-known corridor for migrating birds between Africa and Europe and a flood plain rich with native fauna, the venue is secluded, serene, and unique.
Our long weekend retreat caters for all levels and is run by three experienced teachers: Mari Mar (Ashtanga and AeroYoga ), Antonio and Ellie (Ashtanga & Sivananda). The retreat also includes afternoon workshops where students are able to deepen their knowledge and practice in different areas such as: Pranayama (breathing techniques), Asanas (postures), Meditation and a Thai Massage workshop.
Our groups are small with a maximum of 12 students and we adapt the style according to the group's needs and level.
We offer three delicious home-cooked vegetarian meals each day that come straight from our organic vegetable patch and neighbours' farms, as well as herbal teas, water, coffee and fruit available all day.
In the main house, there are 2 triple bedrooms, 1 double plus a twin or double room; and 2 single rooms. Each bedroom has its own bathroom. All set on the beautiful finca with stone floors and typical local decorations, the rooms are warm in winter and cool in summer. The farm has a beautiful swimming pool area where students can relax between classes, a sauna, a jacuzzi and a peaceful lemon orchard to wander around and find a secluded space.
The retreat includes:
* Transport from and to Malaga Airport
* 5 nights accommodation
* 3 Daily delicious vegetarian meals & soft drinks throughout the day
* 4 Guided Meditation sessions (am)
* 4 Joints and Glands Classes (am)
* 4 AeroYoga Classes (am)
* 3 workshops (pm)
* 3 Dynamic Yoga Classes (pm)
Prices from €450 (shared room). Single, double and double deluxe suite room options are also available.
All rooms are en-suite.
Optional massage & Reiki treatments upon request.
We are only 30 minutes by train from Malaga city, and 45 mins from Marbella by car. Previous guests have stayed extra days and enjoyed visiting the beautiful city of Malaga with its cathedral and Roman quarters, or nearby natural beauties such as the Caminito del Rey with its amazing views.
We wish to share with you the essence of yoga that goes beyond the asanas (poses), where you are able to feel that deep connection between your body, soul and mind. That is the aim of Yoga: to create and feel that union so you can return to your essence; feeling rooted, centered and at peace within yourself.
We also wish to provide you with enough tools to take with you in order to carry on and deepen your practice – whether you are an experienced practitioner or a beginner – to give you a proper grounding to start your own practice at home.
All this together with the peaceful and beautiful setting, we hope you will leave feeling like a new person, completely motivated and spiritually connected; your batteries will be fully recharged.
DAY-BY-DAY ITINERARY
| | |
| --- | --- |
| Arrival | Arrivals Day! Guests are free to arrive throughout the day and rooms are ready from 2pm. In the evening we offer a light dinner. |
| Mornings | All mornings start with an optional guided meditation at 6.30, followed by a warming up Joints & Glands class at 7 to get the muscles ready for the 8 o'clock AeroYoga Class. Breakfast is served afterwards. |
| Afternoons | At 4.30pm we offer guests a different workshop each day: Pranayamas, Asanas clinic (we focus on a particular posture), a fun hands-on Thai Massage Workshop. At 6.30pm we have the flowing yoga class that can be either Ashtanga, Sivananda or Vinyasa, according to student levels and experience. |
| Evening | Dinner and free time with other guests or relax in the comfort of your room. |
| Sunday | Monday is the last day! We do a warm "Group Closure" on Sunday Evening after the yoga class. |
| Departure! | We end the retreat with three classes 🙂 Guided Meditation, Joints & Glands and the AeroYoga Class followed by Breakfast. You can stay till 2pm in the Finca or we can take you to Malaga for the day or to the airport. Just let us know. |
Yoga Retreat in Malaga: More Info & Booking
You can find out more and secure your place at this restoring yoga retreat in Malaga by visiting the web page at Responsible Travel. The retreat is available on selected start dates in 2017. Alternatively, contact Rosy at her team at Responsible Travel on 01273 823 700 or email rosy@responsibletravel.com.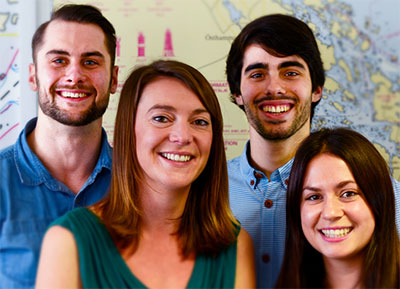 Responsible Tourism: Yoga Retreat in Malaga, Spain
RESPONSIBLE TOURISM
ENVIRONMENT
With such beautiful settings, we are dedicated to the importance of environmental awareness. We hope to carry on planting trees and working with the local community to promote preservation of the unique river environment.
Solar energy provides all the hot water. With an organic vegetable garden, free range chickens, and orchards of lemon and fruit trees, guests can enjoy homegrown produce all year round as well as local wines, cheeses, fruit and veg.
OUR ECOLODGE PRINCIPLES
According to The Ecotravel Center, a service of the Conservation International Foundation, ecolodge can be defined as an industry label used to identify a nature-dependent tourist lodge that meets the philosophy and principles of ecotourism: to minimize impact and benefit the environment.
The Finca is entirely built with implementation of green architecture and environmental friendly innovations. A significant effort on energy efficient is applied.
The concept of living rooftops and vertical walls has a great cooling effect on the villa interior and minimizes the use of air conditioning. Together with solar hot water system, Finca Al Limón is an energy efficient retreat.
OUR VEGGIE PATCH
The Ecolodge draws directly from experience with acclaimed climate-change and permaculture gardeners who set up a kitchen garden from scratch for our guests.
Our Master Gardener explains the practical aspects of organic growing. He introduces us to a whole world of vegetables we may not have previously considered, and does away with alienating gardening jargon once and for all.
OUR RIVER: GUADALHORCE
The source of the Guadalhorce River is in the Sierra de Alhama in the Province of Granada. From there, it drains to the depression of Antequera. It flows for 166 kilometres (103 mi) into the Mediterranean, west of the city of Málaga. It has the 2nd greatest volume of flow of any river on the Costa del Sol. It forms the 7-kilometre (4 mi) long canyon of Desfiladero de los Gaitanes, a spectacular gorge with sheer walls towering up to 400 metres (1,300 ft). It before continues through the Hoya de Málaga. Over its course, the river passes through many towns including Cártama, where we live. That is why we are committed to help keep the environment healthy with our green footprint.
COMMUNITY
We provide comfortable rooms and common areas that reflect the designs and heritage of the local culture in natural settings that have been carefully preserved with local plant life. Here you can buy food from local farmers, use environmentally-friendly energy, water and waste systems.
Essentially, this Ecolodge will offer you an educational and participatory experience. We work with local partners that you can visit, such a small company that makes ecological essential oils, encouraging our guests to learn from their practice and we use it on our massage workshops at the retreat, we can organise visits to other local craftsmen in the area upon request.
We constantly look into ways to work alongside local craftsmen, producers and all food that is not produced on our vegetable garden is locally sourced among our neighbours as the Finca is set up in the countryside.
All materials used for the building of new areas (an open air yoga shala), has been made using local cane and craftsmen. The Finca is entirely build with implementation of green architecture, environmental friendly innovations, and a significant effort on energy efficient and personalized hospitality services.
We also take part of the volunteer exchange on sustainable and organic farms and properties provided by the Association of WWOOF International Limited, having regularly one or more volunteers on site.
Instead of a typical vacation, an ecolodge can offer you the opportunity to be a responsible traveller.
Find out more at Responsible Travel: Facebook | Twitter | Website